The "Meiji Park Festival" will be held on November 3 (Fri. holiday) to commemorate the opening of the Tokyo Metropolitan Meiji Park. We will open a joint booth with FiGARO Harajuku H-14, a darts bar in Harajuku Jingumae.

KISS, TOKYO original logo T-shirts and accessories, as well as new picnic lag, are now on sale. This item is perfect for parks and outdoor activities during the holiday season.
FiGARO Harajuku H-14 will sell "Shibunama," a craft beer with the KISS, TOKYO logo on the label that is officially approved by the Shibuya City Tourism Association, and takoyaki.
In addition, there will be a wide range of food and activities, from famous local restaurants to gourmet foods from around the world. Please come visit the Meiji Park Festival for a pleasant autumn outing.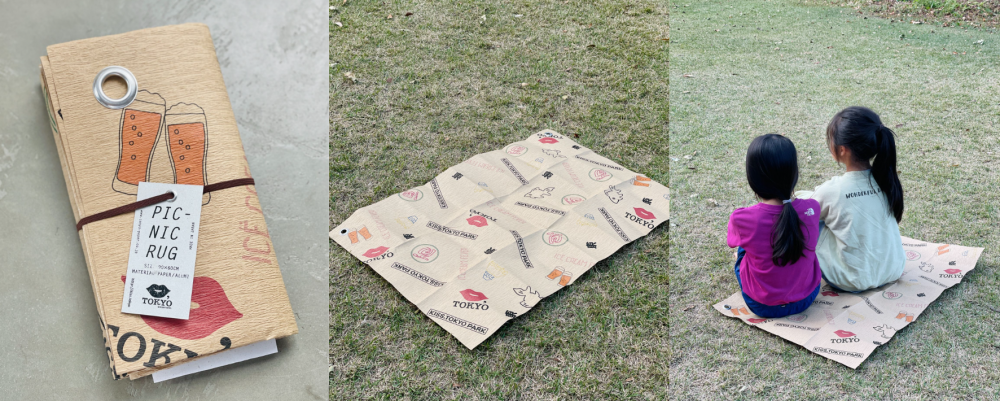 【Meiji Park Festival】
▪️ Date and Time 
11/3 (Friday, National Holiday) 10:00 – 17:00
(Meiji Park Festival will be held on 11/3 and 11/4, KISS,TOKYO will be open only on 11/3) *Canceled in case of inclement weather
▪️ Location 
Meiji Park (https://www.meiji-park.com)