In addition to KISS, TOKYO products, Shibunama (craft beer) and coneri Shibuya (pie specialty store) will open their stores, and Tetsuya Chihara's first film "Ice Cream Fever" will be screened and talked about.
Also featured will be a print workshop by Smile Present Co. and granola by KAJIRU, which is made from upcycled malt lees, as well as a new collaboration by KISS, TOKYO: leisure sheets made from durable industrial paper (crepe paper), "KISS, TOKYO Picnic Rug" and the first collaboration with "Ouitote KOBE," a tote bag brand from Kobe!
In the afternoon of 11th, a live performance and social event by artist Mahiru will be held.

KISS, TOKYO PARK – Let's talk with your close ones in the park while watching a movie!
▪️ Date and Time
11/10 (Fri.) 16:00 – 20:30 (Movie & Talk from 17:30 to around 20:00)
➡︎ will be held (as of 15:00, 11/10/2023)
11/11 (Sat) 11:00 – 20:30 (Printing Experience 11:00 – 16:00, Park Live 14:00-14:45, Film & Talk 17:30 – 20:00 approx.)
11/12 (Sun) 11:00-17:00 (Print Experience 11:00-16:00)
*Content and time may be subject to change due to weather and other reasons. In case of rain, please visit our website (https://kiss.tokyo/news/) and SNS.
▪️ Place of the event
KITAYA PARK (Shibuya Ward Kitaya Park)https://shibuya-kitaya-park.tokyo/#
1-7-3 Jinnan, Shibuya-ku, Tokyo 150-0041, Japan
(7 minutes walk from Shibuya Station / 11 minutes walk from Harajuku Station / 1 minute walk from Shibuya Kuyakusho-mae by Shibuya Hachiko Bus)
https://social-innovation-week-shibuya.jp/topics2023/
【Film Screening & Talk Event】
Ice Cream Fever" Screening & Let's talk about the movie with Shibuya
11/10(Fri) 17:30-19:45 (Movie – Talk)
11/11(Sat) 17:30-19:45 (talk – movie)
◇Outline: Talk session by Director Chihara (approx. 30 min.) & screening (104 min.)
The first film directed by Tetsuya Chihara, the founder of KISS, TOKYO, which depicts a love story written by Mieko Kawakami with his unique world view.
◇Chair seats: 1,000 yen *Tickets will be sold on a first-come, first-served basis on each day (sales start at 16:00)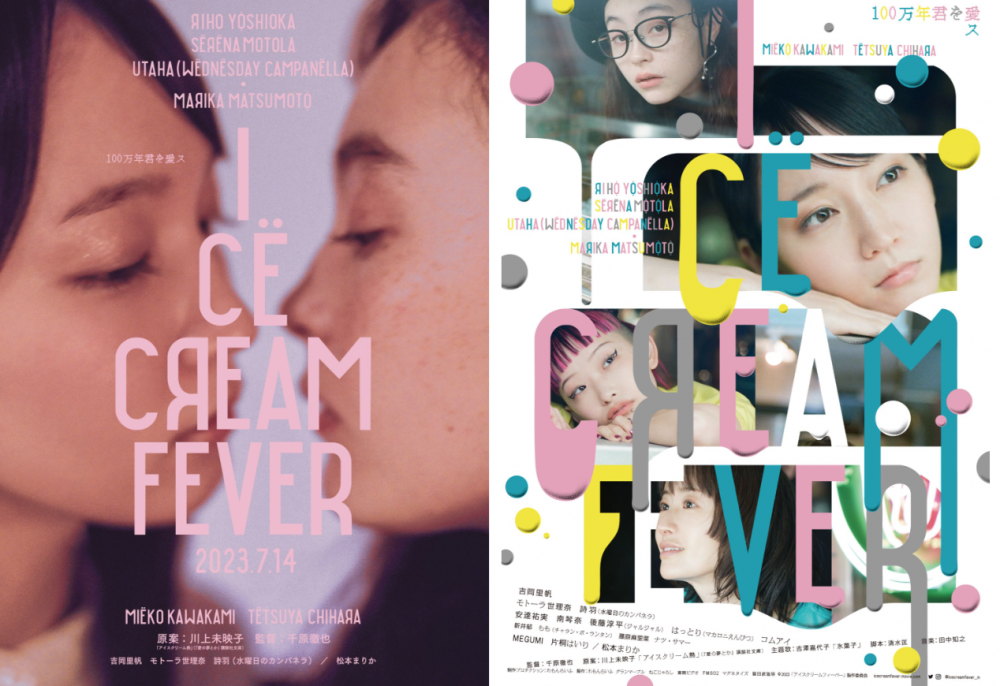 【Silk Screen Printing Workshop】
A silk screen print workshop produced by , which has an atelier in Shibuya-ku, Tokyo. You can experience silkscreen printing by choosing your favorite prints and colors.
11/11 (Sat) 11:00-16:00
11/12(Sun) 11:00-16:00
◇Last entry at 16:00 *First-come-first-served basis
◇Time required: about 15 minutes
◇Participation fee: 1,000 yen and up
◇We will also prepare an original edition of KISS, TOKYO PARK for this event.

【PARK MUSIC (Music Live)】
Artist:Mahiru
11/11(Sat) 14:00-14:45 at the stage area
◇Interaction and sale of goods from 14:45 to around 17:00
A singer-songwriter born in 2000. With a wide range of singing voice and style that attracts many listeners, she has been attracting attention on social networking sites including TikTok.
https://www.instagram.com/mahiru6song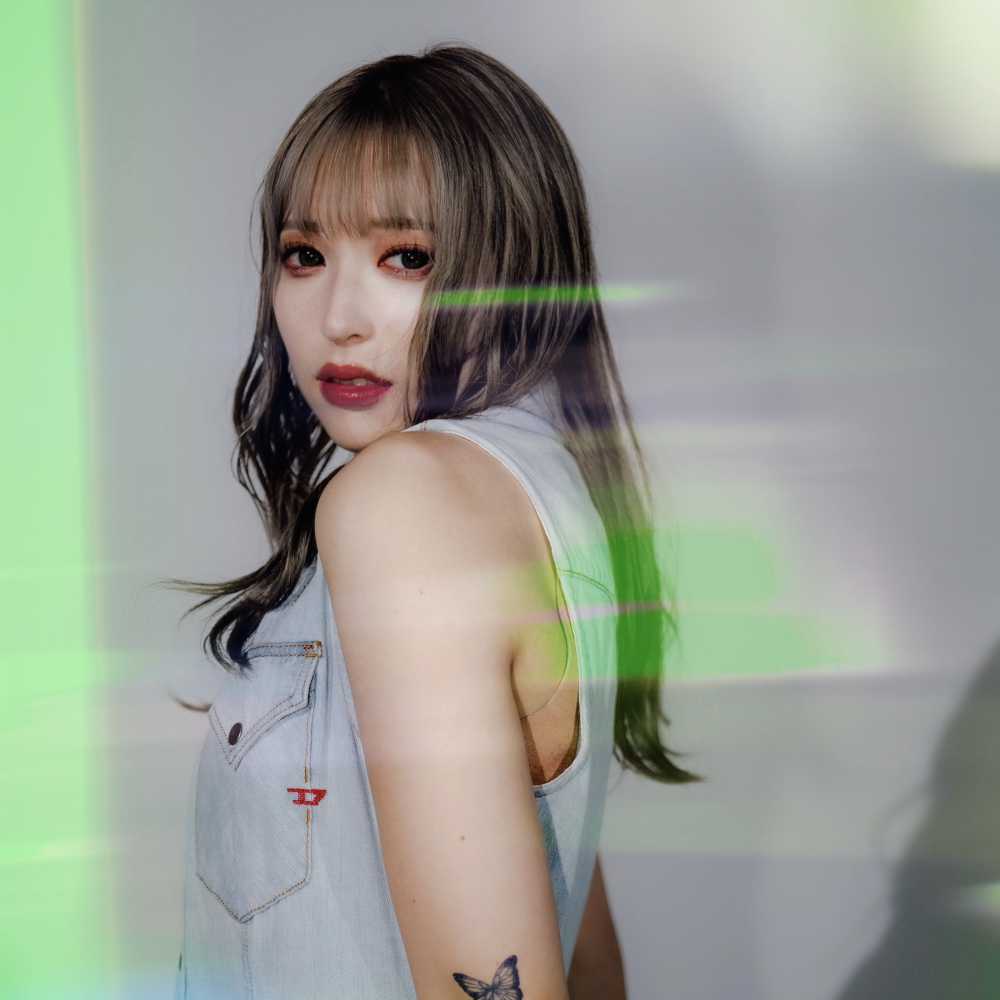 【Stores】

<KISS, TOKYO Regular Products & New Collaboration Products
>
・KISS, TOKYO × crep
Picnic rugs made of "crep paper," a durable industrial crepe paper (100% recycled paper) used for packaging electric cables by Sanyo Paper Mfg. The rugs can also be customized with silkscreen prints, a special feature of this event! crep paper is a registered trademark of Sanyo Paper Mfg.
https://www.sanyo-paper.co.jp/products/crep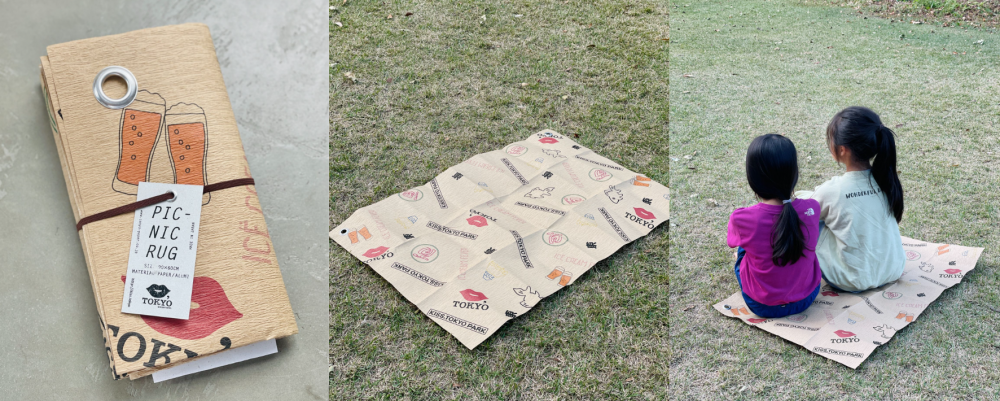 ・KISS, TOKYO × Ouitote KOBE
The first collaboration with Ouitote KOBE, a tote bag brand from Kobe. Designed in collaboration with KISS, TOKYO to commemorate the release of Ouitote's new color, "Vanilla Latte". A set with a limited strap and a KISS, TOKYO-shaped charm upcycled from scraps of leather goods from Kobe will be unveiled.
https://ouitote.thebase.in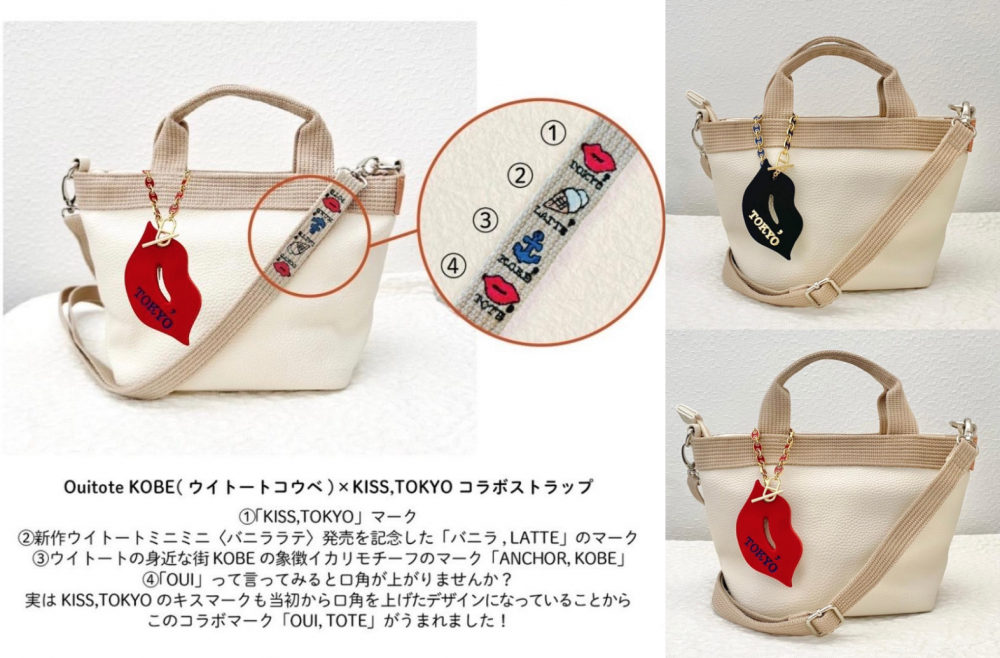 [ja]:<渋生(しぶなま)>
「渋生」は、渋谷の個性であるダイバーシティを表現した渋谷区エリア限定のビール。世界中の人々が集まる街だからこそ、渋谷ならではの味わいを楽しんでもらいたい。その思いから、「Diversity&Inclusion」をコンセプトに、ビール酵母に加えワイン酵母・日本酒酵母と3種の酵母を共演させ、今までにない、ふくよかで奥行きのある香りと味わいを実現させました。「渋生」は渋谷区観光協会公認のビールです。
<Shibunama>
"Shibunama" is a beer that expresses the diversity that is the character of Shibuya, and is only available in the Shibuya Ward area. Because Shibuya is a town where people from all over the world gather, we want people to enjoy the unique taste of Shibuya. With this in mind, and based on the concept of "Diversity & Inclusion," we have created an unprecedentedly rich and deep aroma and flavor by combining three types of yeast: beer yeast, wine yeast, and Japanese sake yeast. "Shibunama" is an official beer of the Shibuya City Tourism Association.
https://www.shibunama.com/

<coneri shibuya>
Based on the handiwork and experience of "Unagi pie craftsmen" cultivated over many years, "Koneri flour," a unique blend of carefully selected flours made from domestic wheat and soybeans, is carefully kneaded by hand and folded over and over again, The result is a stick pie with a crispy texture. The pie is eaten Shibuya style with various dipping sauces, depending on one's mood and use.
Shibuya is a place where diverse personalities and people come and go, showing various faces on a daily basis. Just like the town of Shibuya, "coneri Shibuya" is a place where you can customize your pie to your liking. The "coneri Shibuya" is an official product of the Shibuya City Tourism Association.
https://coneri.jp/shop/shibuya.php/

<KAJIRU>
"Delicious snacks made with the finest ingredients and without additives".
KAJIRU, a new way to enjoy granola
This is an original product made by upcycling malt lees, which are discarded in large quantities after the production of beer.
A delicious solution to the social issues behind a familiar beverage!
Adults can use it as a snack or power recharge, and children can enjoy it as a snack!
https://social-innovation-week-shibuya.jp/timetable/event/is26/

Please come and enjoy by with your family, friends, and other familiar faces.
Click here for the release about this event.
https://prtimes.jp/main/html/rd/p/000000024.000029226.html