SHIBUYA SLOW STREAM
◾️ Date and Time
March 19 (Saturday) Plaza: 13:00 – 16:00 (*The end of the event has been moved up 3 hours from the scheduled time due to the forecast of rain in the evening!) Hall: 11:00-19:00
March 20 (Sun) Plaza: 13:00-18:00 Hall: 11:00-18:00
◾️ Location: Inaribashi Square (under the grand staircase) in front of Shibuya Stream
◾️Shibuya stream https://shibuyastream.jp/
We will open our pop-up store in"SHIBUYA SLOW STREAM" will be held from March 19th (Sat) to 20th (Sun) under the "Shibuya Fashion Week" project in the Shibuya area of ​​​​"Tokyo Creative Salon", one of the largest fashion and art event projects in Japan. This is our second participation since last year.
In addition to KISS, TOKYO logos and original graphic long-sleeved T-shirts, T-shirts, caps, bags, etc., you can also sell and drink Shibuya-ku address limited craft beer "Shibunama-Beer" with KISS, TOKYO logos on the label!
The venue is near KISS, TOKYO Bench Objet, the river street from the plaza in front of SHIBUYA STREAM to Namikibashi, and SHIBUYA STREAM HALL.
KISS, TOKYO will open a store in Inaribashi Square under the big stairs of SHIBUYA STREAM.
This event is designed to provide a safe shopping experience even with the coronavirus pandemic, while taking precautions against infectious diseases. Other stalls will include 50 groups from the local area as well!

Take pictures with KISS, TOKYO Bench Objet, drink Shibunama-Beer, look for souvenirs at KISS, TOKYO pop-up store…Enjoy a weekend along the Shibuya River.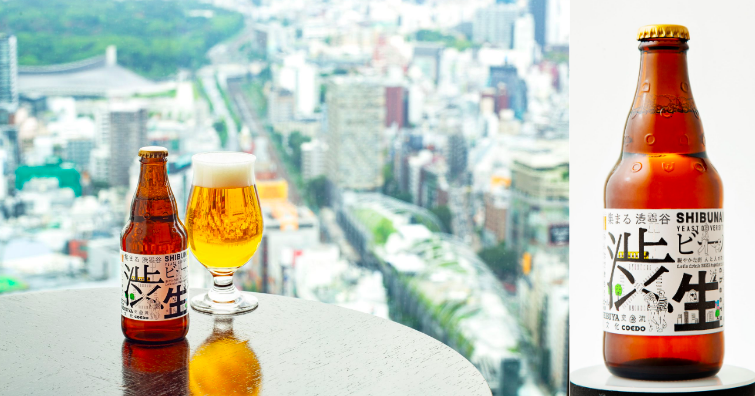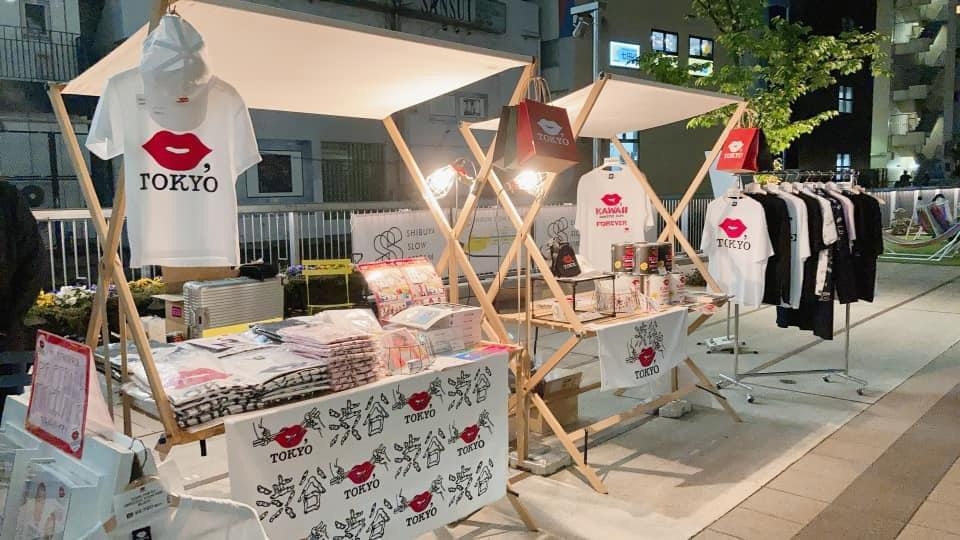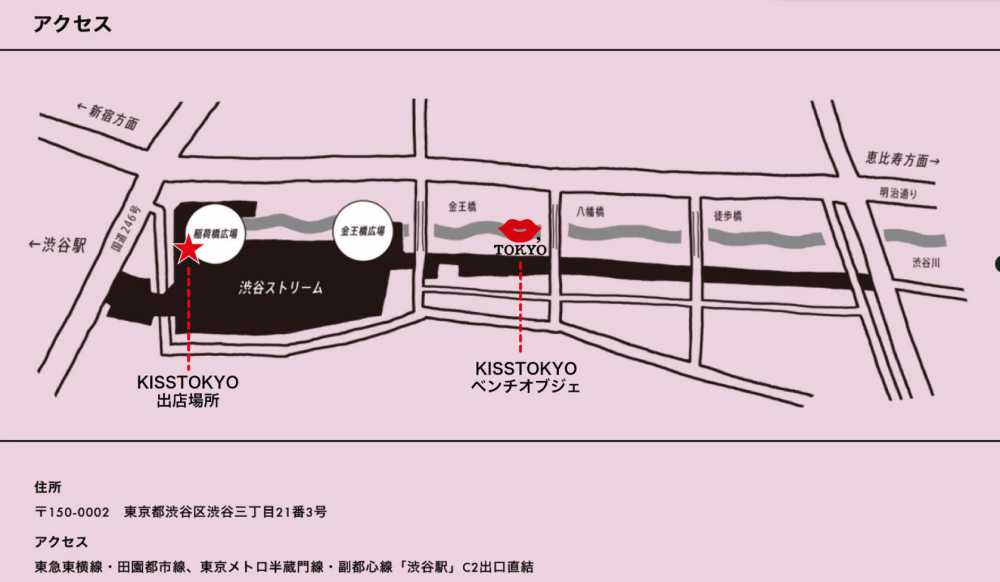 「SHIBUYA SLOW STREAM」 https://slow-stream.jp
▼Click here for news SHIBUYA SLOW STREAM.▼
【2023/3/27】SHIBUYA SLOW STREAMにポップアップを出店しました
【2023/3/1】3/18(土)19(日)、3/25(土)26(日) 都内2つのイベントでポップアップ!<渋生(しぶなま)><coneri(こねり)>と3社共同出店、新商品も続々お目見え!
【2022/3/22】「SHIBUYA SLOW STREAM」にポップアップ出店しました
【2021/3/15】3/20-21「SHIBUYA SLOW STREAM」にて2日間のポップアップショップを出店