We will open pop-up event "Fashion and Tokyo… at Ginza Loft" from March 18th (Fri) to 31st (Thu) at Ginza Loft.
KISS, TOKYO corners will be located on the 1st and 3rd floors. In addition to apparel, accessories and analog records, we will also sell limited items and an essay book by Tetsuya Chihara, the founder of KISS, TOKYO, will also be available.

This time, we will release collaboration items "BLIXZY x KISS, TOKYO" with the brand "BLIXZY" created by Chiharu Muto, who is active as an artist and is currently involved in planning, design, PR, modeling, MC, etc. The cool and street-inspired items include T-shirts, long-sleeved T-shirts, caps, and tote bags.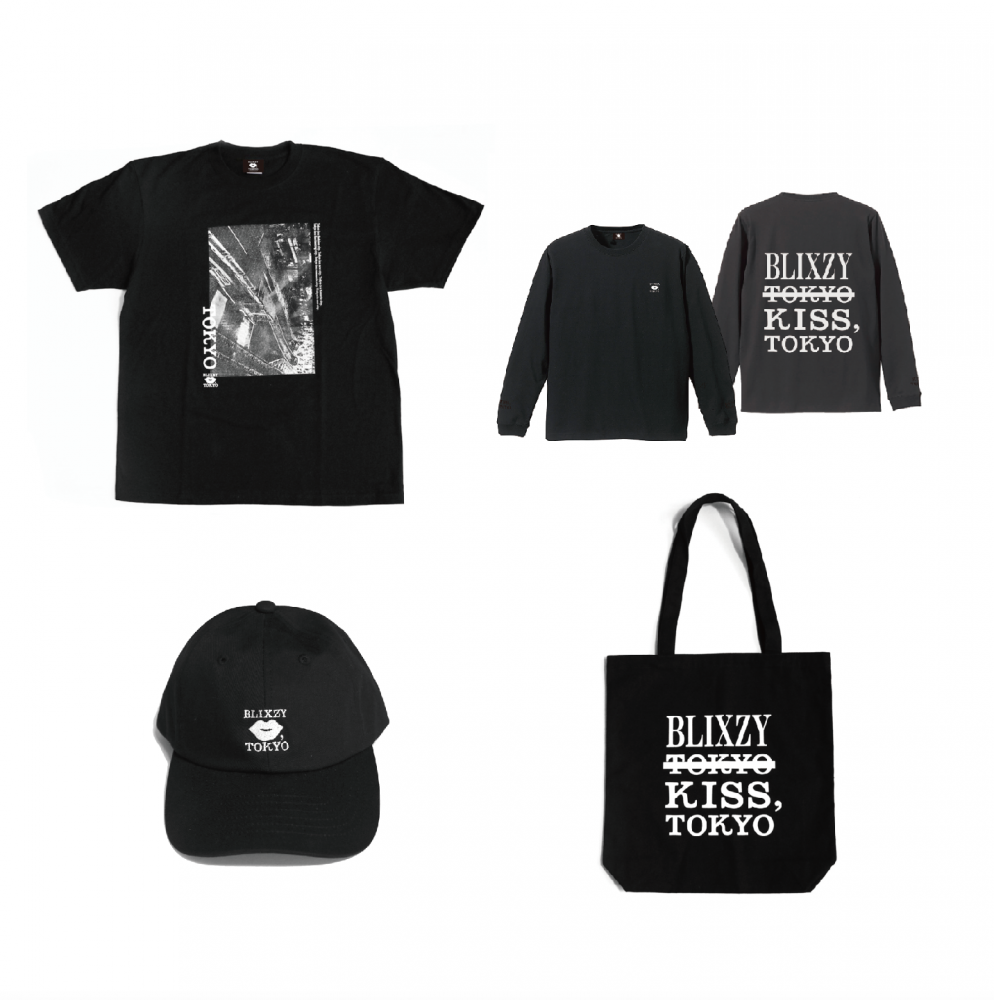 Limited pre-sale at Ginza Loft from MARCH 18th (Fri.).From March 25th (Fri), the loft net store will start handling them.
In addition,  BLIXZY's special order "White" will be on sale from March 25th (Fri.) on the BLIXZY official online store.
LOFT NET STORE【https://loft.omni7.jp/fair/kisstokyo】※3月25日開設予定
BLIXZY online store【https://blixzy.stores.jp】※3月25日掲載予定
On March 27th (Sun), a talk event will be held with Chiharu Muto and Tetsuya Chihara, the founder of KISS, TOKYO. The theme is "Fashion and Tokyo…". Please enjoy the harmonious talk of the two who used to work together as navigators on J-WAVE. A live streaming will be available on the day of the event.
Also, on March 26th (Sat.) and 27th (Sun.), THE CHARLIE TOKYO workshop will be held, which is a popular KISS, TOKYO pop-up event. You can customize the products sold in the "Fashion and Tokyo and" corner by silk screen printing by choosing your favorite version and color. "DON'T STOP TOKYO NOW" and "KISS, TOKYO" editions, and "BLIXZY" embroidery are also available!
Ginza Loft Pop-up "Fashion and Tokyo…"
◇Friday, March 18, 2022 – Thursday, March 31, 2022
◇GinzaLOFT 1F/3F

KISS, TOKYO Tetsuya Chihara and Chiharu Muto Talk Live
3/27(Sun) 15:00-15:30 with live streaming
Special venue on the 2nd floor of Ginza Loft (tentative)
*Please check the Ginza Loft website and app for details on how to participate.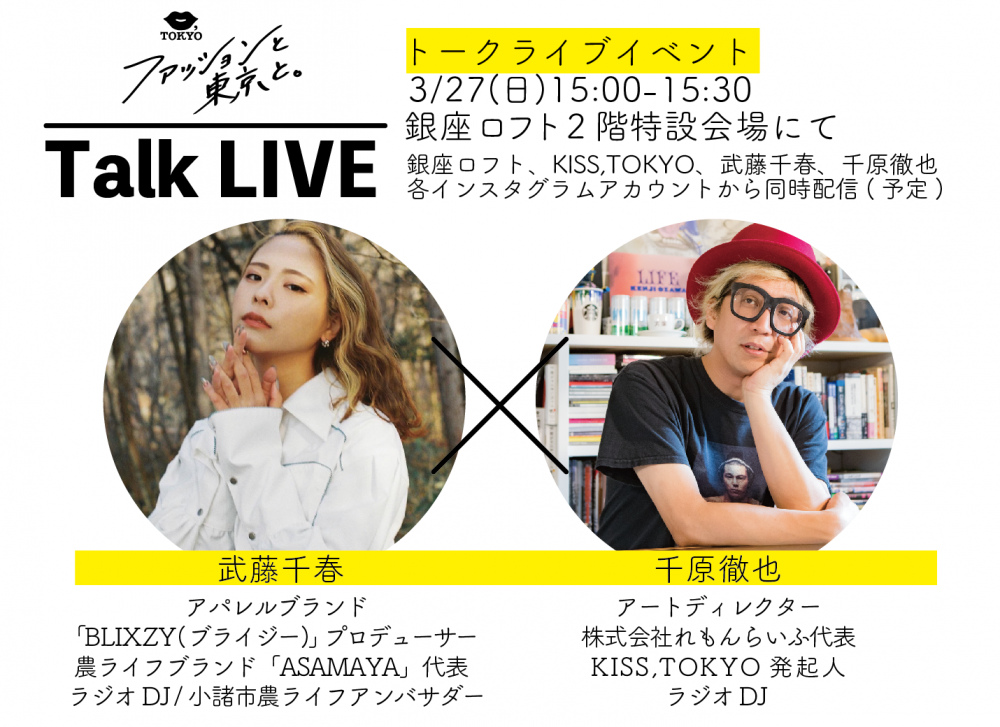 THE CHARLIE TOKYO x KISS, TOKYO Print & Embroidery Customization Workshop
3/26(Sat), 27(Sun) 13:00~18:30(last entry) 
You can customize with the assistance of Charlie Tokyo craftsmen.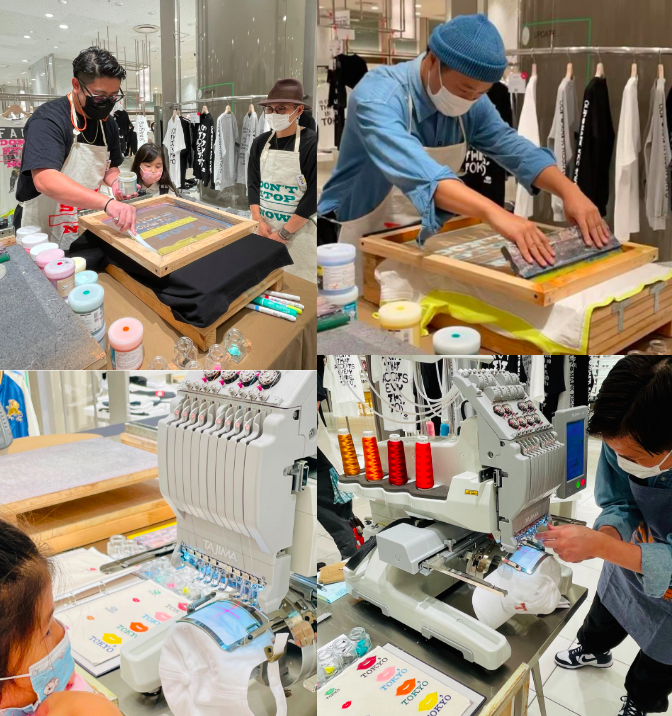 ◆Tetsuya Chihara "This is not a design" oversized neon display Cooperation: Aoi Neon Co.
Words taken from Tetsuya Chihara's latest essay "This is not design" (CCC Media House) will be displayed in oversized neon lights.
Click here for the release.
https://prtimes.jp/main/html/rd/p/000000021.000029226.html