The pop-up store "ISETAN×KISS, TOKYO~TOKYO DESIGN MEETING~" held from September 1st (Wed) to 14th (Tue), 2021 at Isetan Shinjuku main store 1st floor has ended. Thank you very much for coming.
During the event, Tetsuya Chihara, the founder of KISS, TOKYO, and special guests held instagram live shows and workshops at Isetan Shinjuku Store, giving the store a new approach.
After the pop-up store, some of the popular items are still available at <Isetan Mitsukoshi Online Store>. (The end date is undecided.)
Please take this opportunity to try items from the pop-up store.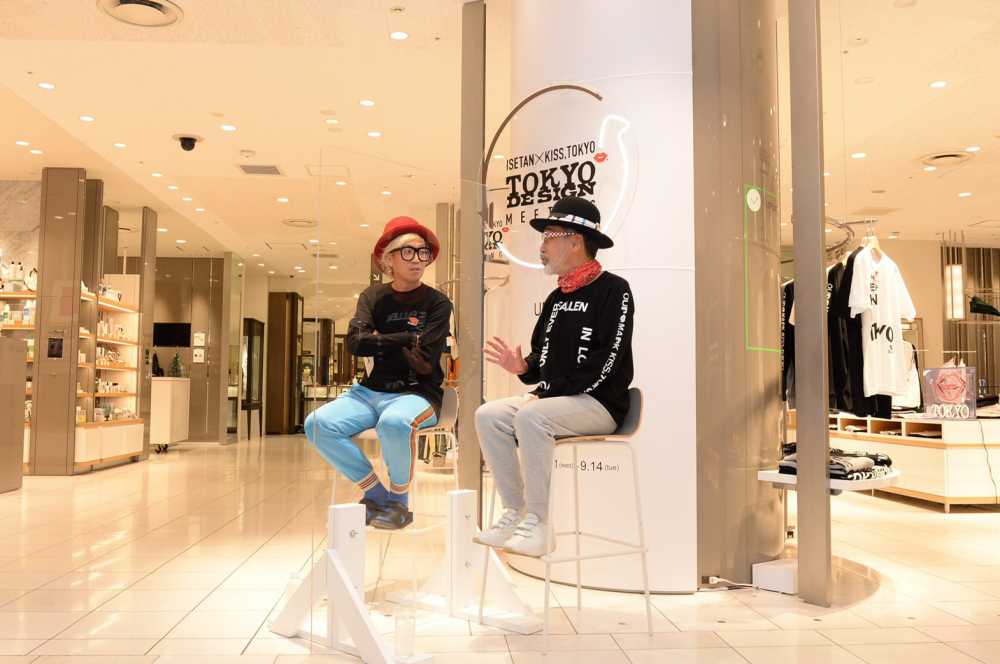 ▼ Click here for the article about ISETAN × KISS,TOKYO ~TOKYO DESIGN MEETING ▼
9月にポップアップストア「ISETAN × KISS, TOKYO〜TOKYO DESIGN MEETING〜が開催決定
久米繊維工業とのコラボレーション Tシャツ&スウェットが誕生!
ポップアップストア「ISETAN × KISS, TOKYO ~TOKYO DESIGN MEETING~」を開催
instaLIVEを三夜配信。9/5&12には店頭でプリントと刺繍の実演販売も!