Popo shoten, a general merchandise store that opened in Sendagaya, Shibuya-ku in April.
From May 13 (Sat), the store started to carry products from coneri, a pie specialty store run by the Shunkado Group, famous for its eel pies, including rice flour x coneri flour stick pies in limited edition Shibuya packaging with KISS, TOKYO logo and two kinds of dips to enjoy with the pies. and two types of dips to enjoy with the pie. This will be the third location where KISS, TOKYO products will be available, in addition to the directly managed coneri Shibuya store in Shibuya Scramble Square and THE SHIBUYA in Shibuya Miyashita Park.
In addition, following KISS, TOKYO's special order strawberry compote from SOIL TABLE of Raku-no Kenkyujo, which went on sale last month, jam using Kanpei orange is also on sale.
KISS, TOKYO collaboration items, which are particular about both appearance and taste, are recommended to add color to your daily life or as a small souvenir.
Please visit Popo shoten, where you will find a lineup of selected items unique to the Kita-sando area, including works by artists and miscellaneous household goods, all carefully selected by the store manager.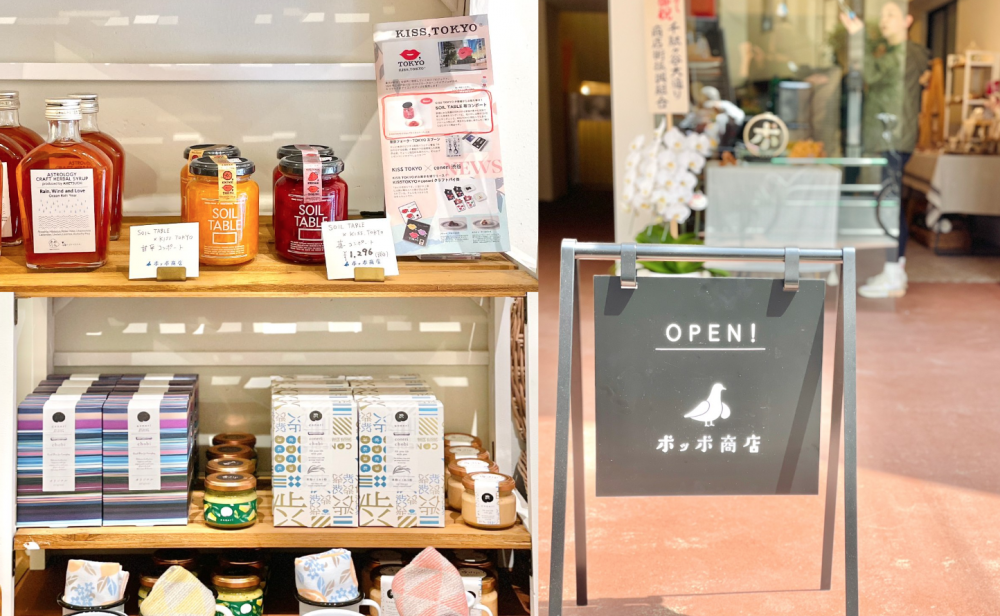 Popo Shoten 1-21-5 Sendagaya, Shibuya-ku, Tokyo 151-0051, Japan Brown building 1F
https://www.instagram.com/poposhop_tokyo/