Thanks to the support of the crowdfunding campaign (conducted from November to December 2020), the KISS, TOKYO Bench Objet was completed on December 25, 2020. The unveiling party scheduled for the same day had to be postponed due to the current situation, but with small changes and infection control measures,  "KISS, TOKYO Bench Object Launch Night" was held at WIRED SHIBUYA on Friday, June 25, 2021.

On the day of the event, KISS, TOKYO Bench Objet was specially illuminated. The event featured a food box for refreshments, original KISS, TOKYO popsicles produced by JOTARO SAITO, a talk session with Tetsuya Chihara, Creative Director of KISS, TOKYO, and Mr. Jungo Kanayama, President of the Shibuya City Tourism Association, DJs were the Tokyo Beethoven duo of Mr. Tomoyuki Tanaka of fpm and Tetsuya Chihara. For those who supported the photography rights, photographer Mr. Keiichi Nitta took pictures at the photo booth, making the event a very friendly one.

Once again, we would like to thank everyone for their support.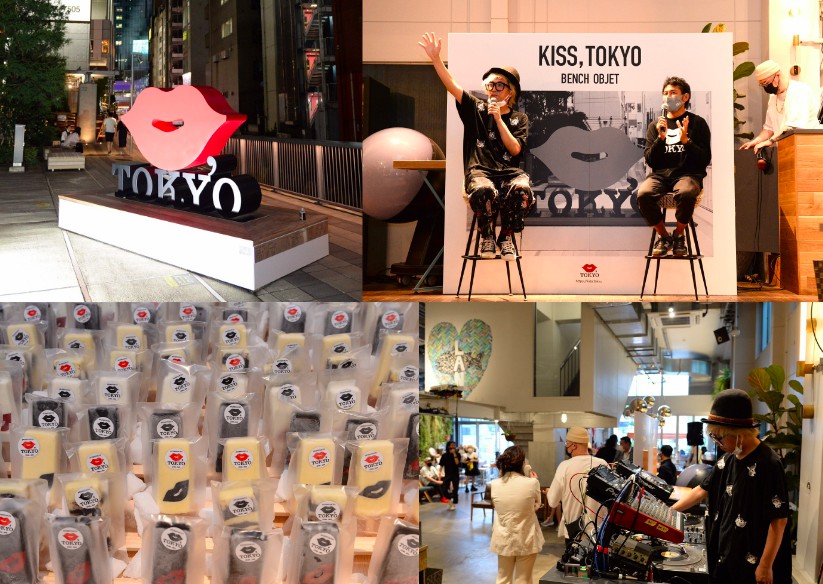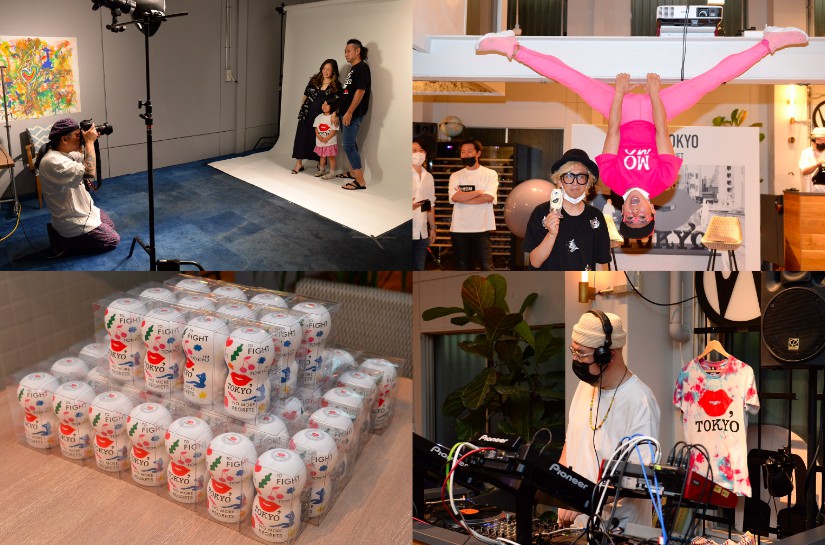 【KISS, TOKYO Bench Objet 】
Location: Along the river on Shibuya River Street leading from Shibuya Stream to Daikanyama (near 3-22, Shibuya 3-chome, Shibuya-ku, Tokyo)