KISS, TOKYO collaboration "BLIXZY x KISS, TOKYO" is now on sale at our online shop. The brand "BLIXZY" is produced by Chiharu Muto. She is a dance and music artist, is currently involved in planning, design, PR, modeling, MC, etc.

The monotone color palette is different from the previous KISS, TOKYO color palettes. Ms. Muto is particular about T-shirts with black-and-white print of Tokyo. The long sleeve T-shirts feature a special BLIXZY and KISS, TOKYO logo on the chest and back print design, and each brand name is embroidered on both sleeves. Other items include caps and tote bags. These items have a cool, street-style feel that was only possible through the collaboration with BLIXZY.
If you missed it at the store, this is your chance to get it!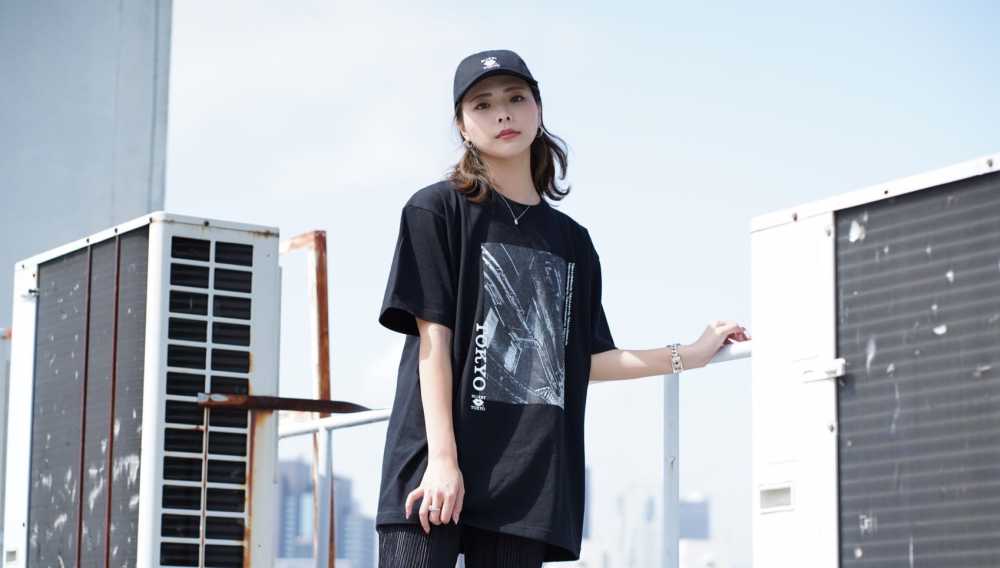 BLIXZY×KISS, TOKYO collaboration
BLIXZY×KISS, TOKYO フォトTシャツ(M/L) 4,950円(税込)
BLIXZY×KISS, TOKYO ロングスリーブTシャツ(M/L) 5,500円(税込)
BLIXZY×KISS, TOKYO キャップ 3,850円(税込)
BLIXZY×KISS, TOKYO トートバッグ 2,750円(税込)
A talk event of Chiharu Muto and Tetsuya Chihara who are also the founders of KISS, TOKYO, was held during the Ginza Loft pop-up event on Sunday, March 27th. Ms. Muto's YouTube channel "Muto Channel" introduces Ms. Muto's close contact on the day, such as talk event and workshop experiences that became a hot topic about collaboration products and the recent situation of them. Please check it out.

むとちゃんねる「【BLIXZY×KISS, TOKYO】銀座ロフトで千原徹也さんとトークイベント!」
KISS, TOKYO onlinestore
「BLIXZY×KISS, TOKYO」